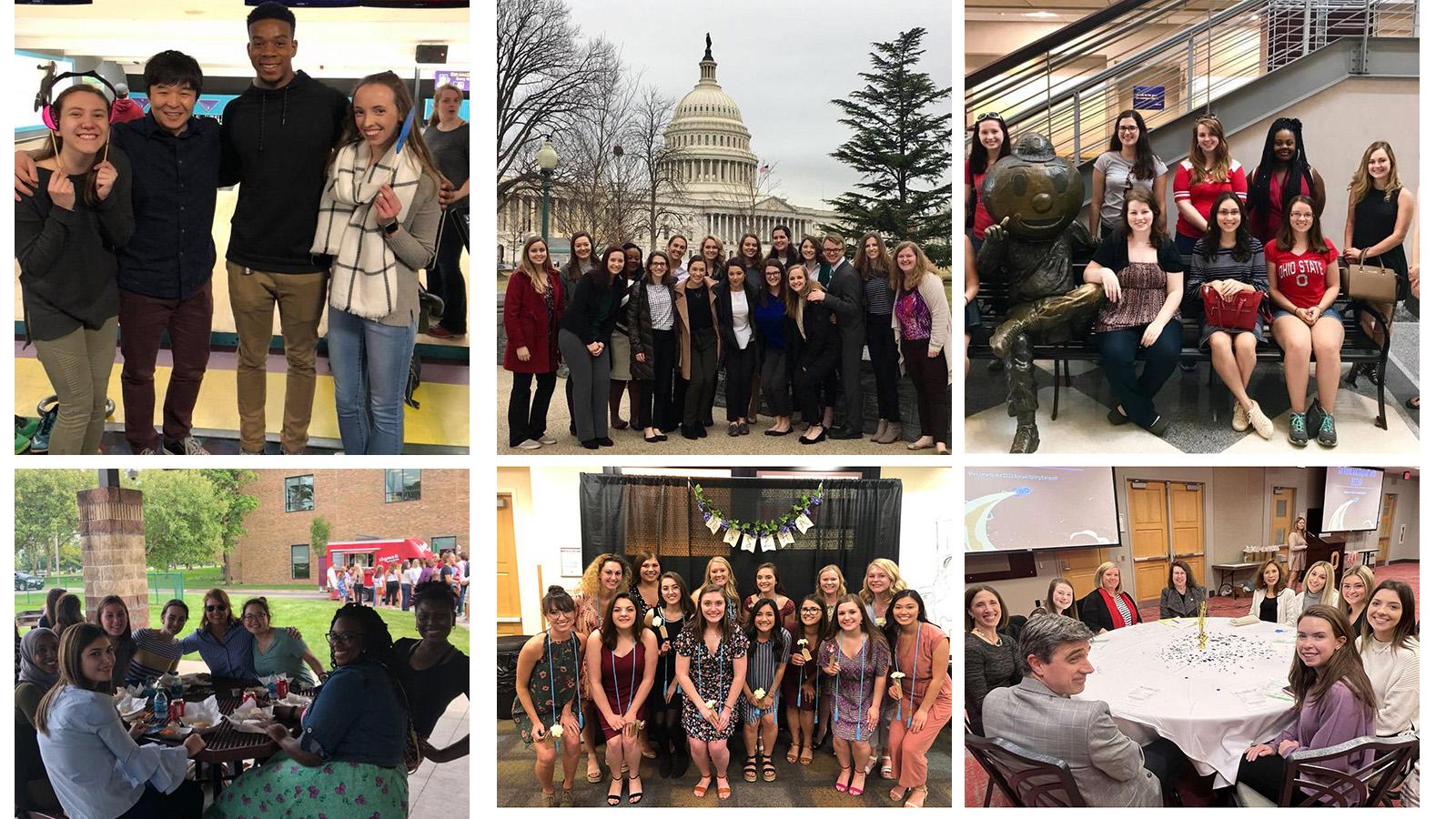 UNDERGRADUATE
OSU National Student Speech Language Hearing Association (NSSLHA)
The mission of the National Student Speech Language Hearing Association (NSSLHA) is to benefit its members by continually improving its support, promotion, and advocacy of the highest quality preparation of professionals in Audiology, Speech-Language Pathology, and other related fields.
---
GRADUATE/UNDERGRADUATE
OSU Student Academy of Audiology (SAA)
The mission of The Ohio State University Chapter of SAA is to serve as a collective voice for students within the chapter area and to advance the rights, interests and welfare of students pursuing careers in audiology. The Chapter will engage students in lifelong professional activities that promote and advance the profession of audiology and provide services, information, education, representation and advocacy for the profession and the public we serve.
OSU Speech-Language Pathology Graduate Organization (SLP-GO)
This organization will advance the rights, interests, and welfare of students pursuing careers in Speech-Language Pathology (SLP) at The Ohio State University. Masters students in the Speech-Language Pathology program will host events to promote professional development, advocacy skills, fundraising, and social events. Additionally, this group will engage with prospective and current students at visit days and orientation through panels and mentorship.
OSU (CO-NBASLH)
The purpose of CO-NBASLH is to provide a space and opportunity with a focus on Black students at Ohio State University and Central Ohio universities to perform outreach, community service and establish a network of Black speech and hearing professionals. Membership is to solicit and provide mentoring resources and support of Black students and professionals in audiology, speech-language pathology, and speech and hearing science. Events will promote awareness and education for members and the public.