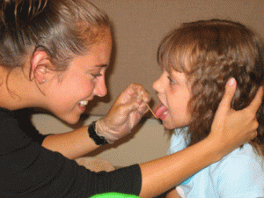 Speaking, hearing, and understanding are essential to human communication. A communication disorder can affect the way a person interacts with others—often interfering with social, educational, and vocational success.
Providing quality services since 1930, the Clinic offers an extensive range of services for preschoolers, school-age children, and adults with disorders of hearing, articulation, language, voice, or fluency who receive assessment and intervention from our experienced staff of audiologists and speech-language pathologists. Specializing in intervention of communication disorders in people of all ages, our pathologists provide quality services in a state-of-the-art clinical setting.
Our Mission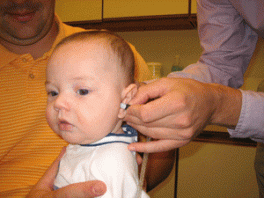 The Ohio State University Speech-Language-Hearing Clinic's mission is to improve the quality of life of all individuals with communication difficulties, to provide cost-effective services that meet the unique needs of the client and their family, and to promote excellence in clinical training and education of future hearing-speech-language professionals.
---
Room 141 Pressey Hall
1070 Carmack Rd
Columbus, OH 43210
Hours of Operation: Monday-Friday, 8am-5pm
Phone: 614 292-6251
Fax: 614 292-5723