Body
The Department offers the PhD degree with concentrations in Speech-Language Science or Hearing Science. The research experience is paramount to PhD training, and the opportunity to obtain this experience exists across a variety of laboratory and clinical settings, both within and outside the department. The other hallmark of the PhD program involves the tailoring of academic coursework to the specific research interests of the student. 
The academic program consists of coursework within the department, as well as in related areas such as psychology, linguistics, statistics, engineering, and/or education.  Accordingly, there are few specific requirements, other than coursework in research tools (a minimum of 9 semester credit hours) and coursework that forms a cohesive outside area (a minimum of 9 semester credit hours). This apparent lack of structure may be daunting to some prospective students, but the faculty is committed to requirements that permit the student and her or his advisor(s) to design coursework and research experiences that are best suited to the student's specific interest.  Students completing the PhD will be prepared for careers as laboratory/clinical researchers and university professors. 
Please click on the boxes below for more detailed information!
Still have questions? Contact Graduate Studies Chair and PhD Committee Chair, Dr. Christina Roup at roup.2@osu.edu. 
Advanced
Image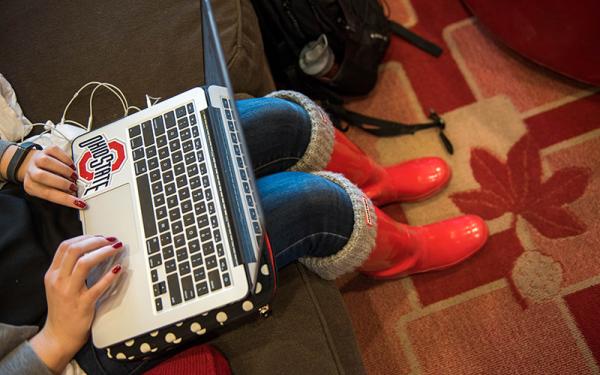 Image